Best Kodi Addons For Movies, Live TV, Sports And Many More
The best Kodi addons are the ones where you can stream free Movies, TV Shows, Live Sports, Live IPTV Channels, and so on. Kodi is the platform where you can stream anything to everything by installing the best Kodi add-ons.
Unleash long hours of entertainment with Kodi 17 Krypton add-ons and spend a good time with your family watching media content. No need for paying hefty amounts on cable when you can get all of those services and a lot more for free.
To watch all the free media content on Kodi, you first need to install Kodi from Kodi website. Kodi is a free open-source media platform, which means it is absolutely free to install. Once you install Kodi, you then require video add-ons for watching the latest media content.
We review all the best Kodi add-ons 2017 that will offer you the best media streaming experience.
Best Kodi Addons of December 2017 (Working List)
We have listed below some of the best Kodi add-ons 2017 that you will find both entertaining and fun:
Exodus
Bob Unleashed
The Resistance
Genesis Reborn
Mobdina
Gurzil
Poseidon
Channel Pear
FilmOn
StreamHub
Best Kodi Addons For Movies
Many people would agree that the best entertainment time is the movie time. Kodi is the best place to watch Movies and TV Shows. You can watch these media content with the best video/movie add-ons. Here are the list of best movie add-ons for Kodi Krypton:
1) Covenant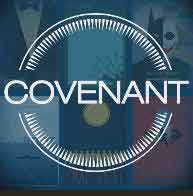 Covenant tops the list amongst the best kodi addons for movies. It is the replacement of the long-standing Exodus add-on and its features marginally exceeds than that of its predecessor. Covenant has a long list of sections that are similar to Exodus and that includes Movies, TV shows, Channels, and many others. Kodi users can also clear cache by going into tools option for fast streaming. See our noob guide on how to install covenant kodi.
2) Exodus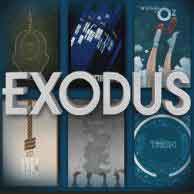 There is simply no introduction needed for Exodus as it has remained with Kodi almost since its existence. The add-on gets constantly updated according to the year and genre. It has exactly the same interface to Covenant and collects sources from working links. Recently, developers of Exodus announced to shutdown Exodus and instead working on Covenant. But it is not known for how long Exodus will keep working.
3) Bob Unleashed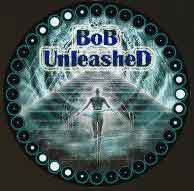 Bob Unleashed is a new name given to an old Kodi add-on that goes by the name Bob Unrestricted. It is a revamp strategy implemented that helps developers to counter copyright infringement. Bob Unleashed has everything from movies to TV shows that will easily entertain you for longer hours.
4) Genesis Reborn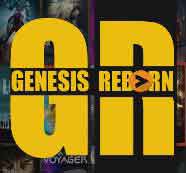 Long forgotten add-on 'Genesis' has now re-born as 'Genesis Reborn'. This Kodi add-on also provides Movies and TV shows with update media library just like Covenant and Exodus. Genesis was previously shutdown due to copyright infringements and that is the only reason why it has less followers than Exodus itself.
5) Gurzil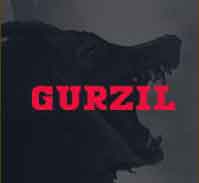 Gurzil is the exact replica of Exodus Kodi add-on with same features installed. However, it is a new Kodi add-on and it requires some time to build its popularity amongst Kodi users. You can watch Movies and TV shows alongside make a list of your own media content to view it afterwards.
6) Poseidon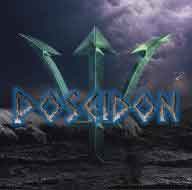 Poseidon has emerged as the best Kodi add-on for 2017 with an updated media library and an easy-to-install guide. There are separate sections that shows the list of top movies with their respective genres. The only drawback that you will find with this add-on is that you may find some broken links and unavailable sources.
7) Myriad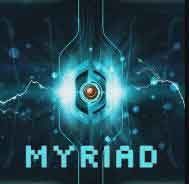 It is a multi-source scraper add-on and is available on Dandy Media repository. It is rather new, but it consists of many different sections that allows you to search for your favorite movies. For a few months you may not find new movies or TV shows on its list, but when it does it always offer good video quality.
8) Strictly HD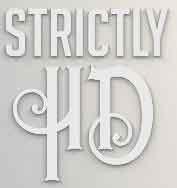 Strictly HD is a new Kodi add-on that has appeared on the Kodi screen a few days back. The feature that makes Strictly HD add-on stands tall amongst competitors is its availability of HD sources. There are only few Kodi add-ons that would stream HD videos which is considered as bonus feature. It does not provide sources for videos that are available in SD.
9) Channel Pear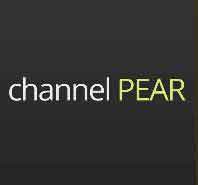 Channel Pear is unlike any other add-on, while its installation process also differ to other video add-ons. Channel Pear is a website and a Kodi add-on. Once you install Channel Pear on Kodi, it will not show any IPTV channel, movies or TV show unless you pair it with its website. You can also add channels to your library and then start pairing with Kodi.
10) Viewster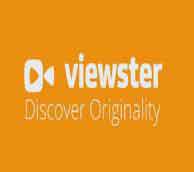 Viewster has a long-list of sections that makes it differ from other add-ons. These sections include action, drama, comedy, horror, adventure, and the list goes on. It also includes Bollywood movies and TV shows. You may not find a complete list of Bollywood movies, but only popular ones.
Best Kodi Addons for Live TV
Surging prices of cables have led people around the world to search for new alternatives. What better alternatives to find than a free one? We have discussed some of the finest Kodi Live TV Add-ons for Kodi Krytpon that you will find entertaining:
11) Atom
Atom Kodi add-on is relatively new but since its inception it has done well to entertain Kodi users. Alongside movies, TV shows, and live TV categories, it also has Kids section that contains movies and cartoon sub-categories. Therefore, it is a complete add-on for your entire family.
12) Maverick TV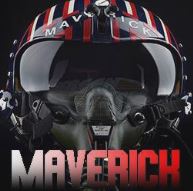 Maverick TV may not be as bigger than cCloud, FilmOn, and others, but it does provide some credible sources that lets you stream live IPTV channels. It was once a go-to add-on for Kodi when cCloud TV was down, but recently it has lost its charm. Kodi users find many difficulties while downloading Maverick TV, but when they do, it streams perfectly well.
13) StreamHub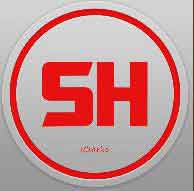 StreamHub goes one step ahead and features NASA TV and a popular Google app called Mobdro. Mobdro features over 100 IPTV channels and 100 others that are geographical restricted. StreamHub has lingered for so many year in Kodi as it was previously known as LiveHub. However, it was only able to improve its performance after a brief add-on revamp.
14) Adryan List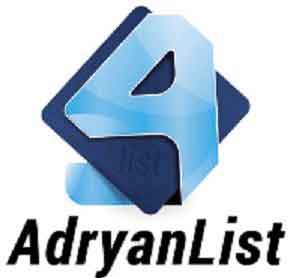 Adryan List is another popular Live IPTV add-on but it shows a lot different sections than other IPTV add-ons. It airs Spanish, Mexican, and some English channels. It also shows movies and TV shows from the same countries. You can find Adryan List from Ares Project repository.
15) Ccloud TV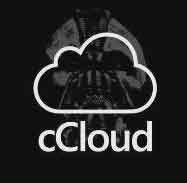 A popular hub for watching live IPTV channels from US and British network that is liked by many Kodi users. This Kodi add-on was taken down for a brief period, but then it again rejuvenated to a far-better add-on. When opening cCloud TV, you will also find a category for on-demand movies and TV shows that are popular. To update Kodi users about recent developments, it informs them via Announcement section.
16) Halow Live TV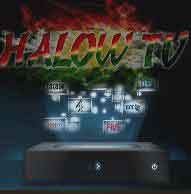 Halow Live TV Kodi add-on is all set to blow your mind with its extensive list of media sections. Some of which includes YouTube videos, Live Sports, 24/7 Shows, Music TV, Kids Movies, and so forth. This is to keep in mind that Halow TV will only show sports that are being aired live on that very moment. It has a separate section for watching sports replays.
17) BAMF TV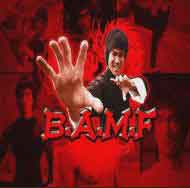 BAMF TV is specifically based on fitness as it contains Live IPTV channels that are related to fitness. It further contains videos from trainers around the world that briefs you about performing certain exercises. On top of that, it also provides a Food Section where you get health and nutrition tips from athletes from around the world.
18) FilmOn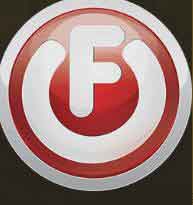 FilmOn, previously Film TV is the place where you can watch all the free and premium channels under one roof. FilmOn Kodi add-on is a complete live IPTV channel add-on even bigger than cCloud TV or any other presented in this list. It has over 30 categories from where you can choose your favorite channels. Some of these categories include food, cars, language learning, Asian TV, African TV, UK TV, comedy radio, and the list stretches far beyond.
19) UK Turk Playlist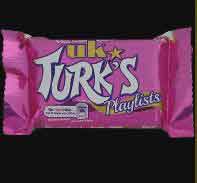 UK Turk Playlist is back on track after it was shut down when Fusion Repository had fallen to copyright infringement. Although it is never the same as it was before, but it does well to keep Kodi users entertained for longer hours. It is a Turkish add-on that covers many categories including documentaries, movies, live TV, TV shows, concerts, fitness, and even stand-up comedy.
20) Picasso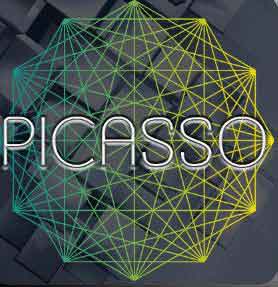 It is an all-in-one Kodi add-on that contains Movies, TV Show, Documentaries, Kids Movies, Music, Sports, and Fitness videos. It has been developed by Goliath which was also the developer of the most popular Kodi Build and Kodi add-on called Evolve. Goliath has come up with Picasso to replace Evolve in all categories.
New Kodi Addons
Kodi add-ons frequently come and go. There are always some better add-ons that replaces the old ones. New Kodi add-ons have new sections, categories, and are difficult to take down by law enforcement. Here are the list of the latest Kodi add-ons:
21) The Resistance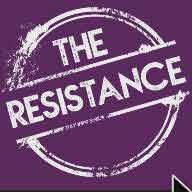 The Resistance Kodi add-on has just entered into the Kodi world as an Exodus and Covenant fork. It has similar interface, design, and sections. It brings you latest movies and TV shows from around the world with 1080p video quality. It is good to have such add-on when you are unsure if Exodus will remain a part of Kodi in future.
22) Mobdina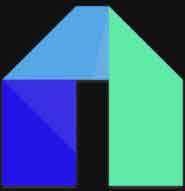 Similar to the popular Google App Mobdro, Mobdina has just been introduced for Kodi users. It even has a similar logo design. It is the hub for watching Live IPTV channels region-wise including US, UK, French, India, and other European channels. You can also watch premium channels for free and stream latest movies and TV shows. It is also a good Kodi add-on for watching live sports action.
23) Nemesis
It is a great way to stream movies and TV shows on HD quality with Nemesis Kodi add-on. Nemesis is a new induction in Kodi community but has one major drawback. Although this add-on is the fastest way to stream videos, but it comes with a price. You require Real Debrid account to log in which costs at €16 for 6 months. You can use this Real Debrid account on multiple other Kodi add-ons for faster streaming.
How to Install Kodi Add-ons
To install any Kodi add-on, you need to follow a generic installation method. But before you install, you need to make sure that you have enabled 'Apps from Unknown Sources' on Kodi. To do that, you need to Launch Kodi > Go to Settings > System Settings > Add-ons > Enable Apps from Unknown Source. See further steps below:
Launch Kodi > Go to Settings (gear-shaped) icon on top > Click on File Manager > Then double click Add Source which you will find at the left side of the screen.
Once a box appears, click on 'None' option > Type the [Repository URL] > Click OK > Now type the [Repository Name] at the bottom of the box > Click OK so that box disappears.
To proceed further, you need to go back to Kodi Home and to do that you need to press 'Backspace' key on your keyboard multiple times. Then click on Add-ons menu > Now tap on the box-icon on top-left corner.
This will lead you to a set of other options, so click on Install from Zip File > Another box ill appear, here you need to scroll down and find the Repository Name that you had previously entered in Step 2. Once you click on that select .Zip File > The installation will begin.
A small window screen will appear on top-right corner this will show you that the installation is completed.
Now select Install from Repository option > Then click on the Repository Name, which will be present on the list that appears on your screen. Once doing that, it will lead you to another set of options. These are the add-on categories i.e. Program Add-ons, Video Add-ons, etc. > Click on any of it and the add-ons will appear.
Select an add-on from the list > Click Install.
Illegal Kodi Add-ons
Any third-party add-ons that streams copyright material are all illegal Kodi add-ons. Official Kodi add-ons are the ones that are pre-installed on Kodi software, but is not worth streaming. You can get free Movies, TV shows, and Live Sports only with an unofficial Kodi add-on also called third-party Kodi add-ons.
There has been a recent crackdown against illegal Kodi add-ons and as a result, the most biggest Kodi repository i.e. Fusion Repository was taken down by the law enforcement. Many popular Kodi add-ons that were a part of Fusion Repository also forced to close down.
Similarly, fully loaded Kodi boxes that have pre-installed third-party Kodi add-ons were also a main target in the UK. Many arrests have been made during the process. Therefore, it is fun to install third-party Kodi add-ons but at the same time it is a very dangerous prospect. However, with a Kodi VPN you can keep your online activity safer.
Kodi Repositories and Kodi Add-ons
Kodi repositories are a collection of add-ons that are compiled together in a zip file. To install a repository, you require either a zip file or the URL where the zip file is located. There are different repositories for different types of Kodi add-ons. Once you have successfully installed a repository, you can choose an add-on of your liking from selective categories such as Video Add-ons, Program Add-ons, Music Add-ons etc.
Kodi add-ons are the source from where you can stream Movies, TV shows, Live Sports, and so on. Without Kodi add-ons, your Kodi software is worth nothing. Kodi software is only a streaming player where it requires the installation of Kodi add-ons to stream videos and watch Live IPTV channels.
Kodi Builds and Kodi Wizards
Kodi Builds are also a collection of add-ons just like Kodi repositories, but Kodi Builds have these add-ons pre-installed. If you are to install Kodi Builds, you will automatically install all the add-ons that are available in the particular Build. However, the major drawback for Kodi Builds is that it also installs those Kodi add-ons that have been shut down or not currently working. It also consumes massive space of your device.
On the other hand, Kodi Wizard contains Kodi Builds, Kodi add-ons, and Kodi Skins. However, these are not pre-installed as you have to install it manually from Kodi Wizard. This is the reason why Kodi Wizards does not consume much Kodi space.
To Wrap Things Up
The above provided list for the best Kodi add-ons 2017 are all tried, tested, and are working perfectly well. However, these add-ons will change whenever there is a new addition of Kodi add-ons or if any add-on that is not working. The list will continuously updated to keep our Kodi users well-informed. Further, these Kodi Krypton add-ons will keep you entertained for longer hours.